Kitchen & Bathroom
Countertops
ELEGANT AND PRACTICAL
The most durable stone countertops
for kitchen and bathroom
Granite countertops are one of the most important elements that determine the appearance of kitchens and bathrooms. They emphasize the style, character and elegance of the interior. They are to impress both the family members and guests.
The stone tabletops produced by us are resistant to temperature changes, pressure, steam and stains caused by drinks or food scraps. Also resistant to mechanical damage as well as chemical substances.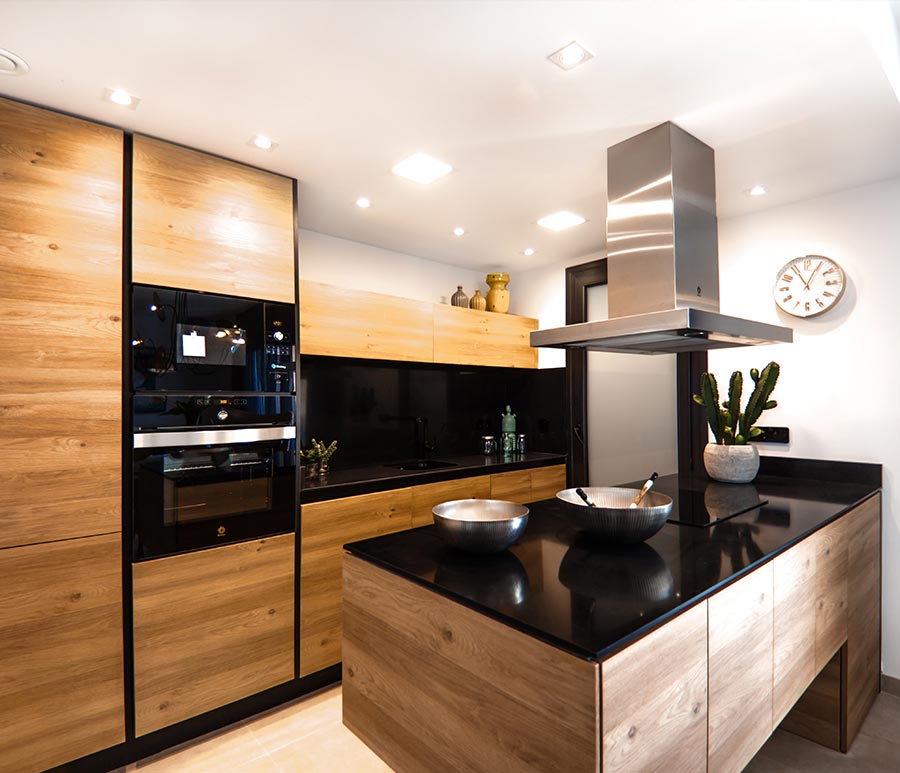 WHY IT'S WORTH IT
Elegance and luxury
coupled with quality
Our offer includes worktops made of the highest quality natural stones and quartz conglomerates. The stone used for production is strictly selected. We do our best to underline the elegant and luxurious style that will change your kitchen or bathroom and provide suitable functionality.
Our machinery allows us to precisely process granite and engineered stone worktops and customise them to your individual requirements.
FIND SOMETHING FOR YOURSELF
Over 100 patterns,
colours and textures
Our offer includes countertops for kitchen and bathroom in any shape and colour, according to individual preferences. The projects are carried out with the use of modern machines, which allow not only to make the straight product but also to process the edges, which may be straight, oval or finished in a decorative and original way.
We can adapt to any style, from modern to classic, keeping a retro vibe while still paying attention to the details that determine the end effect.
Available materials
Wide selection, over 100 patterns
CHECK
Granite countertops Opole
Granite countertops mean elegance and long-lasting durability. Using them in interior design gives the space an unique touch of luxury and class. Their durability and resistance in everyday use make them ideal for any kitchen. Stone worktops also mean comfort. They are very easy to keep clean.
Moreover, they are resistant to humidity, scratches or high temperatures. Granite tabletops from Schmidt Stonemasonry are the best choice for your kitchen.
Kitchen tabletops Opole
Schmidt Stonemasonry is a manufacturer of high-quality kitchen worktops in Opole. The granite and quartz countertops offered by us are of the highest quality and precision. Well-developed machinery allows us, for example, to cut granite tops in round shapes. Every day we carry out both simple and demanding out-of-the-box projects for our clients. Owing the highest quality granite tabletops, it will stand for years.